See on Scoop.it – Current Updates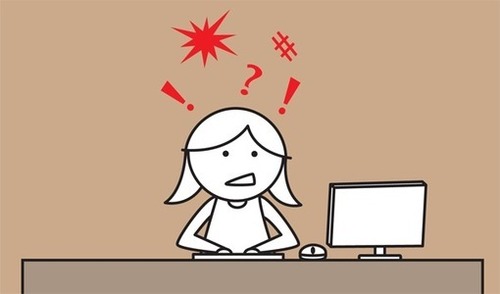 There are a lot of things to consider when it comes to launching a website for your business. Many websites are plagued by some glaring design errors or other complications which can turn visitors off very quickly. Designing a good website does not have to be complicated, provided you are aware of some of the common mistakes in Web design and know to avoid them. Consider the following tips.
1. Not Designing Your Site for a Wide Range of Devices
Gone are the days when everyone browsed the Internet from a desktop or laptop computer screen. Today, around twenty per cent of Internet traffic is from mobile devices. It is no longer suitable in most cases to design a website that only looks good on the big screen. There are various ways in which you can accommodate other devices such as the increasingly popular touch-screen smartphones and tablet computers. You can either have separate versions of your website tweaked and designed with different types of devices in mind or you can use responsive Web design techniques. Responsive Web design is ideal and it's rapidly becoming more popular and widely supported. Websites designed in this manner automatically scale with the window size or screen resolution that they're displayed on, making for an optimal viewing experience on the widest range of devices.
2. Using Complicated Design Features
While taking note of the latest Web design trends and using the latest technology is always advisable, this does not mean that you should use complicated design features to excess. Remember that you need to design a website that your visitors are going to have a pleasant experience with. This also means that your site should launch quickly. Excessive use of advanced Web design technologies may make your website look nice, but it can also come with its disadvantages. Simple and minimalistic is beautiful and optimal in many cases. Try not to be tempted to use all of the latest tricks on your site.
3. Not Having a Unique-Looking Site
Your site should stand out as a unique expression of yourself and your business. While you may not be feeling very inspired to create something truly unique, it is important that you take the time to come up with something original and memorable. Your website will be one of those things that your visitors and/or customers remember your business by. Above all, do not make your site look like one of those of your competitors. Blending in is exactly what you don't want to be doing with Web design for a business. Both the style and content of your website should be completely unique.
4. Building a Website and Leaving It
Whether you are establishing an online business or you are creating a website for a traditional company, know that this is something that requires a long-term commitment. You cannot expect to simply build your website, get it online and then leave it to rake in money while you do nothing more. If you do this, you'll just end up wasting time and money. You need to continue working to market your website and increase traffic to it. This requires a small amount of work every day or two. Allocate some time to marketing your site on social networking sites, forums, blogs, online magazines and anywhere else where you can get more exposure. No matter how great your site is, your online business is not going to get very far if you never get enough traffic.
5. Using Too Much Multimedia
Websites are becoming more multimedia-intensive than ever before. This is partly due to the fact that Web technologies have become more sophisticated and Internet speeds have become faster. However, you should avoid using multimedia features excessively. Remember that some people will be browsing your site from mobile devices which may have difficulty processing large amounts of image and video content. Likewise, Flash should also be used sparingly, particularly as it isn't even supported by a lot of devices.
Many poorly-designed sites automatically play music or another audio file when people visit them. For most, this is a major annoyance. If you have to have an audio stream on your site, do NOT have it play automatically.
6. Providing Outdated Information
Most Web surfers have a very short attention span and if they find that your site is packed full of out-of-date information, they will likely start looking elsewhere. Ensure that the content of your site is either kept evergreen or, if required, updated whenever it needs to be. If you have time-sensitive information, either remove or change it after its time is up.
Source: http://www.csstemplateheaven.com/2012/09/6-common-web-design-mistakes-to-avoid/
See on www.csstemplateheaven.com